Softball Offensive / Defensive Camp
Under the direction of Coach Meg Hennessy – Collegiate All-American, professional player, college coach, softball director at The Atlantic Club, campers 8-17 yrs will expand fundamental skills in hitting, fielding and throwing. Learn position specific drills and experience live game situations.
Campers 13-17 will highlight methods of hitting, fielding, base running and live situation play. Emphasis on footwork, quick reactions, and accurate strong throwing under game situations.
Ages: 8 – 17yrs
Dates: July 13 – July 16
Time: 9am – 12pm
Cost: $210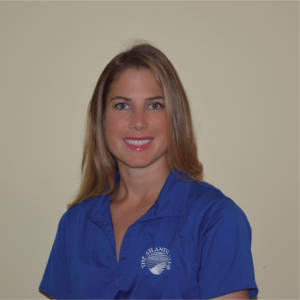 Spotlight on Coach Hennessy
The Atlantic Club Softball Director

Moravian College career record of 99-24

Two Time NCAA Division III All-American

Four-Time All-Commonwealth Conference Pitcher of the Year

Played with the 2007 Philadelphia Force in the National Pro Fastpitch League

Past Assistant Coach at Brookdale Community College and part of the 2010 NJCAA Division III Coaching Staff of the Year and the 2010 NJCAA Division III National Championship Team

2016 Moravian College Hall of Fame inductee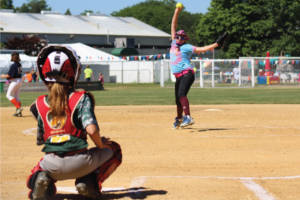 Softball Pitcher/Catcher Camp
Our elite team of TAC softball pitching and catching instructors are constantly increasing pitchers' and catchers' game time performance! Learn how our coaches develop players' skills and increase effectiveness. Catchers focus on receiving, blocking, throwing, plays at plate, fielding bunts, and pop-ups. Beginner pitchers develop the mechanics it takes to quickly build speed and accuracy. Advanced pitchers will focus on different pitches, how to create the rotation and motion used to generate movement. Camp will emphasize improving spin rate, hitting locations and changing speeds.
Ages: 8 – 17yrs
Dates: July 28 – July 30
Time: 6pm – 8pm
Cost: $99
SOFTBALL SPECIALTY PROGRAMS AT THE ATLANTIC CLUB
Please call our Fieldhouse at 732-292-4372 or email our Softball Director Meagan Hennessy Fisher Megh@theatlanticclub.com for more information or to register for any of our Specialty Programs.
Advanced Pitching
Train with our expert pitching instructors and perfect the skills needed to be the ACE of the staff: Spin, Speed, Power, Movement, Game Time Execution. Pitchers will throw into a net if they do not bring a catcher.
Ages: 13+yrs
Dates: June 16th – July 23rd
Tuesdays
Time: 6 – 730pm
Cost: $129 for 6 sessions or $25/session
Softball All Skills Class
Our coaches will highlight advanced methods for hitting, fielding, base-running, live situational play – including pitchers throwing live. Reps for all positions infield, outfield, pitching and catching, as well as plenty of swings, speed & agility. Improve strike zone discipline, pitch recognition, bunting performance with hitting drills and live at bats.
Ages: 12+yrs
Dates: June 30th – July 28th
Tuesdays
Time: 3pm – 5pm
Cost: $119 for 5 sessions
Live Instructional Game
Be our player for the day!! Our instructors will form two teams to play out a live game with unlimited time-outs for coaching moments. From the game-time warm-up to the last out, acquire the skills of a winning team no matter the outcome of the game. We will construct specific game situations to advance players' understanding of the game.
Ages: 10 & Under
Dates: August 6th
Thursday
Time: 5pm – 7pm
Cost: $30
Behind the Dish Catching Class
Offering a wealth of knowledge, TAC Catching Instructors will train catchers in receiving, blocking, framing, throw downs, passed balls. Class will improve players' game time execution, confidence and communication. This small group class will offer a lot of attention to promote individual development.
Ages: 13 & Under
Dates: June 30th – July 20th
Mondays
Time: 6pm – 7pm
Cost: $65 for 4 sessions
10u Game Time Training
Players will train fundamental skills and play live games each session to work on situational play, game-time reactions and knowledge of the sport. Classes will be a mix of drills and live games. Pitchers will get mound time.
Ages: 10 & Under
Dates: July 1st – July 30th
Wednesdays
Time: 9am – 11am
Cost: $119 for 5 session
Moving Up to 12u Pitchers' Class
Let TAC Pitching instructors guide your progress to success at 40' pitching distance and the 12" ball.  Each class will focus on building speed, strength and effectiveness at the 12u level. The class will include pre and post radar testing.
Ages: 11
Dates: August 4th – August 25th
Tuesdays
Time: 6pm – 7pm
Cost: $65 for 4 session or $20/session