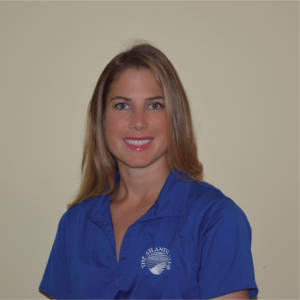 Softball Offensive / Defensive Camp
Under the direction of Coach Meg Hennessy – Collegiate All-American, professional player, college coach, softball director at The Atlantic Club, campers 8-17 yrs will expand fundamental skills in hitting, fielding and throwing. Learn position specific drills and experience live game situations.
Campers 13-17 will highlight methods of hitting, fielding, base running and live situation play. Emphasis on footwork, quick reactions, and accurate strong throwing under game situations.
Spotlight on Coach Hennessy
The Atlantic Club Softball Director
Moravian College career record of 99-24
Two Time NCAA Division III All-American
Four-Time All-Commonwealth Conference Pitcher of the Year
Played with the 2007 Philadelphia Force in the National Pro Fastpitch League
Past Assistant Coach at Brookdale Community College and part of the 2010 NJCAA Division III Coaching Staff of the Year and the 2010 NJCAA Division III National Championship Team
2016 Moravian College Hall of Fame inductee
Ages: 8 – 17yrs
Dates: July 15 – 18
Time: 9am – 12pm
Cost: $210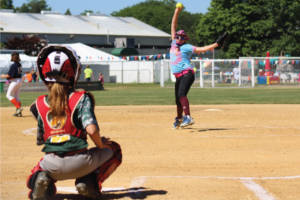 Softball Pitcher/Catcher Camp
Campers will gain and improve skills and drills for pitching. Train on mechanics on pitch spins, hitting locations and changing speeds. Catchers focus on receiving, blocking, throwing, plays at plate, fielding bunts, and pop-ups. Expand understanding of physical & mental responsibilities of each position.
Ages: 8 – 17yrs
Dates: July 30 – August 1
Time: 6pm – 8pm
Cost: $99
SOFTBALL SPECIALTY PROGRAMS AT THE ATLANTIC CLUB
Call our Softball Director Meagan Hennessey at 732.292.4372 for more information or to register for any of our Softball Specialty Programs.
MVP Pitching & Catching
Ages: 12+yrs
Dates: July 2 – Aug. 6
Tuesdays
Time: 2pm – 3pm
Cost: $99 for 6 sessions
Next Level Off. & Def.
Ages: 12+yrs
Dates: July 2 – Aug. 6
Tuesdays
Time: 3:30pm – 5pm
Cost: $149 for 6 sessions
Game Time Training
Ages: 8 – 14yrs
Dates: July 3 – Aug. 7
Wednesdays
Time: 10am – 12pm
Cost: $179 for 6 session
Advanced Pitching
Ages: 12+yrs
Dates: July 1 – 31
Mondays & Wednesdays
Time: 6 – 7pm
Cost: $149 for 10 sessions