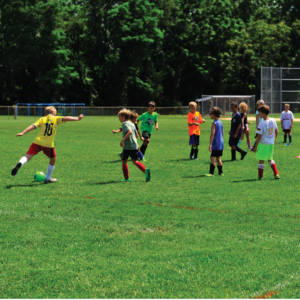 TAC Soccer Camp
Under the direction of Coach Mike Hurley, former Division 1 Coach at Lafayette College, campers will learn all facets of the game- dribbling, passing, shooting, offensive & defensive game strategy.
Ages: 7 – 12 years
Dates: June 24 – 27 & August 12 – 15
Time: 8 am – 12 pm
Cost: $210 per week session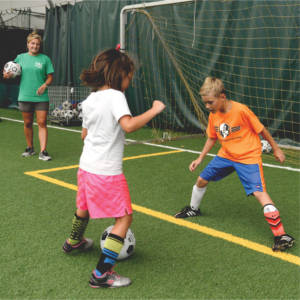 NJ Select Micro Camp 
Learn skills in a fun, non-competitive environment. Players will receive professional instruction and focus on skills such as dribbling, passing and shooting in a fun atmosphere. Players will learn new skills through fun games. The select difference- all coaches are certified teachers with soccer experience and coaching licenses. This popular program fills fast!
Ages: 4 – 7
Dates: July 15 – 18
Time: 9 am – 12 pm
Cost: $195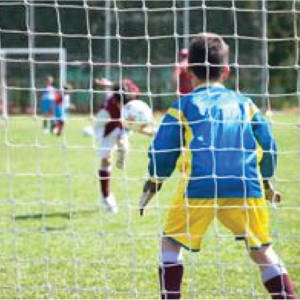 NJ Select Goalkeeper Camp  
Coach Wayne Ramsey and his staff will prepare you for the fall season. Camp is designed to promote self- confidence while performing in the goal. The curriculum includes techniques on stance, catch, hand and feet distribution, extension saves, collapse saves, handling balls, parrying defending crosses & high balls, breakaway stops, boxing, positioning play & communication. Many of our keepers develop to be ODP, Academy, high school and college players.
Ages: 9 – College
Dates: July 29– August 1
Time: 5:30 pm – 8:30 pm
Cost: $285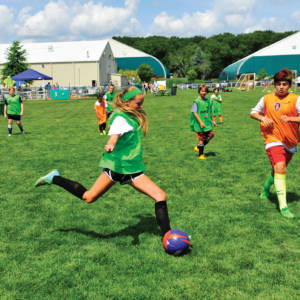 NJ Select Skill Development 
This camp is a fun but competitive 4 days of professional training for the soccer players who have a strong desire to learn to train to be the best he/she can be. Curriculum offers individual skill development and functional training for your specific position, and games to round out a great day of soccer. Wayne Ramsey, Director of the camp, is a former professional player, coach and Division 1 Soccer Coach. Limited space- sign up today before you are left out!
Ages: 7 – 14yrs
Dates: July 15 – 18
Time: 9 am – 12 pm
Cost: $235