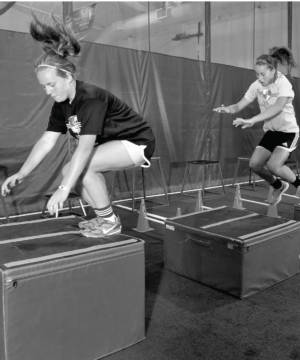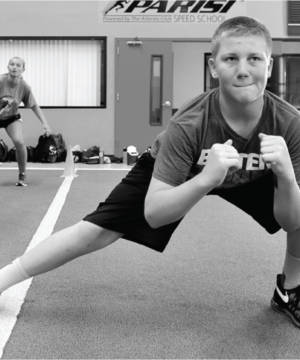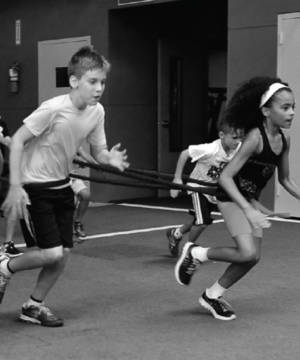 Dates: June 25th – August 9th | Monday – Thursday
(No clinic the week of July 4th)
Time: 10am – 11:45am
Ages: 7 – 13
Cost: $99/week
SIGN UP FOR ONE WEEK OR ALL SUMMER LONG!
Contact Our Parisi Director, Mike Murphy:
732.292.4371 | mikem@theatlanticclub.com | www.parisitac.com
Add Mid-Day Camp 12PM–3PM to extend your camp day!
Parisi has been training athletes for success for over 20 years. The Parisi Speed School is recognized as the country's premiere athletic performance enhancement organization for youth athletics. Whether training individual athletes or entire teams, athletes see clear results in performance from our programs. If you are looking to get faster, stronger, and build more self-confidence, the Parisi Speed School at The Atlantic Club will get you there.
What to Expect at a Parisi Speed School Summer Clinic:
Keep your young athlete active and on top of their game this summer! All Sports Performance Training taught by Certified Parisi Coaches and Collegiate Athletes. All participants will receive a Parisi evaluation prior to start of clinic and a progress report at completion. Athletes will be separated by age and ability.
Each week of summer camp will include:
Parisi Performance Evaluation: Including timed sprints, vertical jump tests, and more.
Analysis of running technique: Each athlete will receive a slow motion video breakdown of their running so they can see what our coaches see and how they can improve!
World Class Speed Training: Parisi is the national leader in speed and agility training for youth athletes. Every athlete will learn the fundamentals of speed, agility, and athleticism from a training system that has proven results.
Fitness and Wellness: Campers will not only learn about speed but also about the benefits of being fit, eating healthy, and exercising 60 minutes every day! Through inspiring and fun workouts and educational talks on nutrition campers will learn to live and eat healthy!
Fun! Above all else we want every camper to leave each day sweating and smiling! Through fun games and activities every day will be a fun and motivating experience!