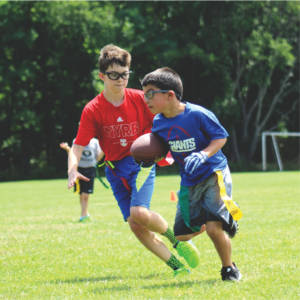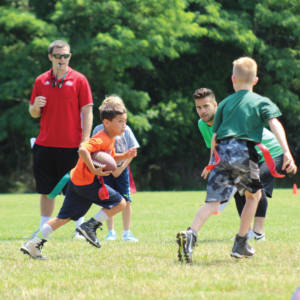 Flag Football Youth Camp
This Flag Football Camp is designed to be a great week of fun for all athletes. We will have players divided up into teams for a week long training and league play. The goal is to create a flag football league competition within the week. Each day performance coaches from the Parisi Speed School will work with the campers on agility and speed work while warming them up for their day of flag football.
Spotlight on Coach Taylor Groh
Formerly from Howell Pop Warner, Taylor coached and played for a combined 9 years, 4 Years Spent at the Midget Division 1, as a Head Coach. Under Coach Dan Duddy, he played Offensive Line at Monsignor Donovan for 2 seasons, where in 2013 MonDon was #1 in Rushing Per Game in the Shore Conference. Taylor is also Glazier Football Clinics and Player Safety Certified. Coach Taylor is in his second year as football coach at Montclair State University.
Ages: 7 – 12yrs
Dates: June 25 – 28
Time: 8am – 12pm
Cost: $205