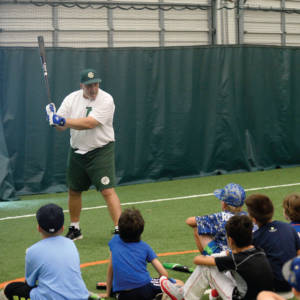 TAC Hitting Camp
Under the direction of Coach Ed McRae, Collegiate coach 30 years, Team USA Coach, this camp focuses on basic and advanced hitting mechanics. Campers will have their hitting mechanics video taped and evaluated for each player.
Spotlight on Coach McRae
Current Ocean County College Head Coach, Collegiate Baseball Coach 28 years, 4 time coach of the Year, Coach Team USA Baseball, Published author on Baseball, Drafted professionally to the Royals and Pirates
Ages: 6 – 16yrs
Dates: July 16 – 19
Time: 6 pm – 8 pm
Cost: $190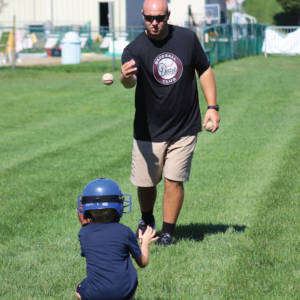 9ers Baseball Camp 
Staffed by College coaches & the 9ers Baseball Organization Coaches- this camp offers the very best in all facets of baseball. A highly instructional camp where players are broken down by age and ability for maximum advancement of their skills.
Ages: 7 – 14yrs
Dates: Aug. 6 – 9      
Time: 8 am – 12 pm
Cost: $205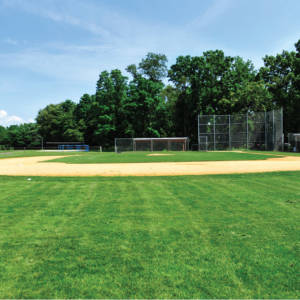 Our 50' x 70' Baseball Field
The Atlantic Club facilities include 6 Professional Outdoor Pitching Mounds, 4 Indoor Pitching Mounds which allow athletes to be filmed as well as monitored with the latest technology available in the industry!